Maine Nature Virtual Walk - Available as a DVD or HD Download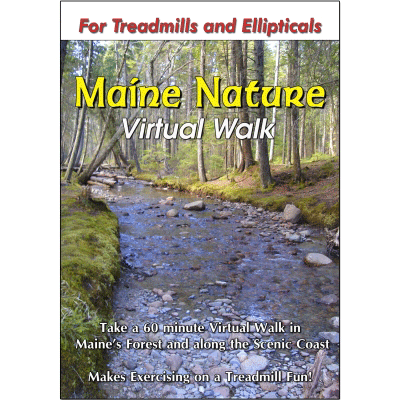 Take a 60 minute widescreen virtual walk through scenic Acadia National Park on Mount Desert Island in Maine. You'll follow a scenic path beside a forest stream and then walk along the rocky seashore while listening to the actual sounds of nature as they were recorded on site in Maine.
You'll experience Maine's beautiful scenery, varied topography and vegetation, and breathtaking views in this one hour scenery video. From time to time the camera pauses briefly to take in the beautiful vistas. This video captures the "real" Maine in early May when few tourists visit.
Filmed in Widescreen.
Available as either a DVD for $14.99 or HD Download for $6.99 by clicking on "Links" - above left.
Click on "Watch Video Clips" - under "Links" to view samples from this Video.